2 x Grammy Award Winner | Country Music Hall Of Fame Inductee 2023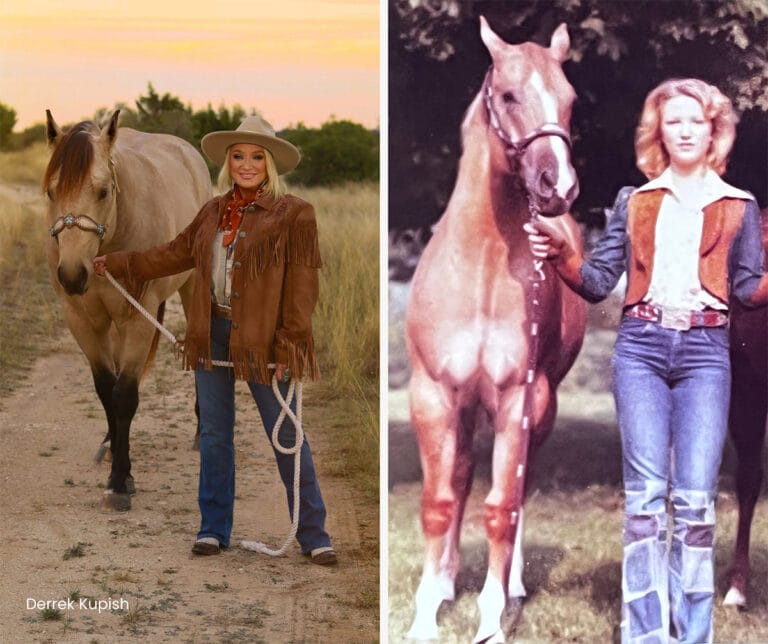 There's nothing more calming and rewarding than climbing onto a saddle and taking a ride. I can't imagine my life without horses – they've done more for me than I could ever do for them. I know for a fact that going on a ride or just being around them relieves anxiety and depression, so I'm honored to support my buddies at Horses for Mental Health and their Seen Through Horses Campaign.
Legendary Country Music Artist And Lifelong Horseman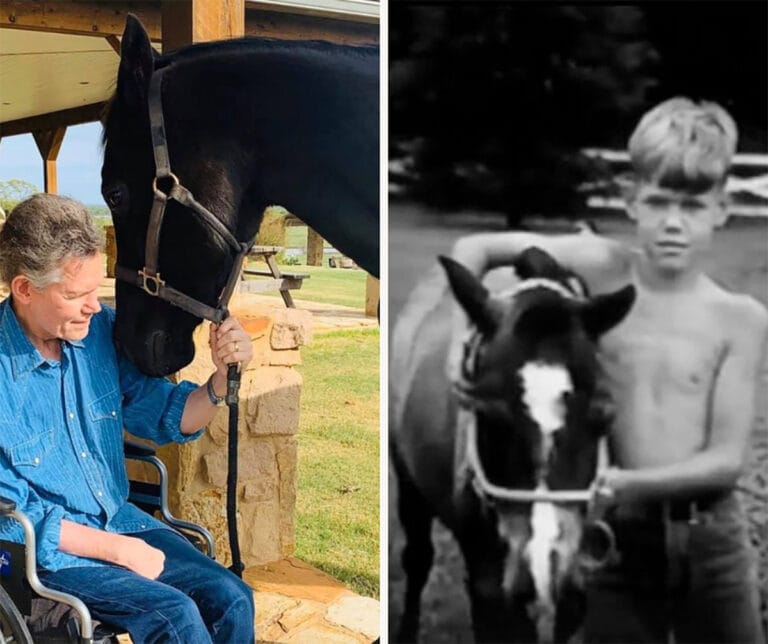 The love of a horse is pure and unaltered between man and horse. Since before I was able to walk, I have been on horseback—initially at my father's insistence, and forever after due to my affection for them. I don't remember a time, in my 63 years of life, when I didn't have horses, nor would I change that luxury. I cleared my head and escaped the world more times than I can count when I was one with the horse and the wind…they were my friend.
My dad trained horses and I suppose I somewhat followed in his footsteps, as I spent many hours, both teaching and learning, from my equine companions. I'm not sure who learned the most—often, I got the feeling I was on the winning end of it. When I needed a lesson in patience, I got it. When I needed a lesson in understanding, I got it. When I needed a dose of kindness, I got it. And, when I needed the quietness of a friend, I got it, too! My horses have come in all shapes, sizes, breeds, colors, and temperaments—I learned and loved them each.
Trigger, Jr., son of Roy Roger's Trigger, was plain ornery. Scout was one of the smartest horses I had ever been around. And, Preacher, is the kindest horse I've ever owned. With a wide range of personalities in between, I've been blessed with the well-rounded friendships I have found in my horses. After spending almost 6 months in the hospital following my bout with viral cardiomyopathy and massive stroke, I was finally allowed to take an afternoon test-run visit, with Mary, to our ranch. The hour-long drive, now the same man but in a different shell, left me anxious for what I would find, recognize, know, and feel when I arrived. Following the stroke, there was much confusion and lack of recognition regarding much of the life I had once known. When we first pulled up the drive to our ranch, our first greeting came from our pasture of ponies—we drove right up to the fence and one by one, they each came over to the window, nuzzled my neck, and stood around as if they each were sharing their stories of the last 6 months. Preacher laid his head on my shoulder and remained through storytime. So many forgotten memories and familiar feelings came flooding back to me—they were the therapists I would understand the best.
I guess when it comes to horses and mankind, a leap of understanding is needed on both sides…they recognize our shortcomings, and we applaud their sensitivity. My life, my music, my soul would be so different if I had not known the love of a horse…forever and ever, Amen.